Gary's breadth of experience includes: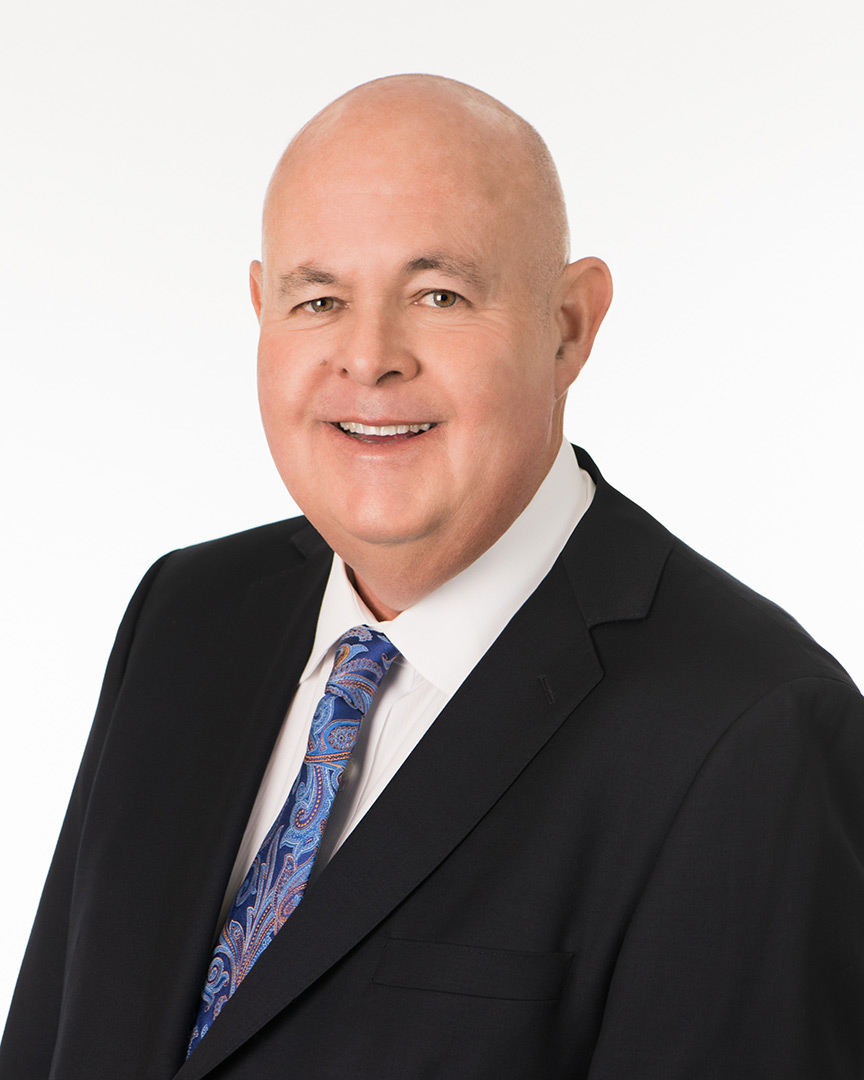 Tax Controversy:  Tax Preparation; Late Returns and Non-filers; Voluntary Disclosures; Offshore Income and Bank Account Voluntary Disclosures; IRS, Franchise Tax Board, Board of Equalization, and Employment Development Department Audit Representation.


Criminal Tax Litigation Support: Strategy, discovery, analysis, and trial testimony. Extensive trial experience.


Litigation Support: Construction Home and Field Office Overhead Claims; Litigation Consulting; Forensic Accounting; Expert Testimony; Economic Damages; Embezzlement and Fraud; Asset Tracing; Alter Ego; and Partner/Shareholder Disputes and Resolution.


Accounting services: Audits, Reviews and Compilations; Recordkeeping Services; Internal Accounting Systems; Financial Forecasts.


Tax Compliance and Planning services: Tax Return Preparation; Short and long-term business and individual tax planning; California and multi-state tax planning; Planning and structuring for complex business or personal transactions.
Education:
B.A. - California State University, Fullerton. Major: Economics and Accounting, 1981


M.S. - Golden Gate University, San Francisco. Taxation, 1993
Professional Licenses:
Certified Public Accountant Licensed by the California Board of Accountancy


Certified Public Accountant Licensed by the Nevada State Board of Accountancy


Professional Experience:
1986 - Present: Howard, Kittle and Company CPAs, LLP. Specializing in accounting, taxation and litigation support.


2016 - Present: Forensic Consultant KKDL Y LLC, Honolulu Hawaii. Develop and oversee forensic and tax controversy engagements for large local firm.


1984 - 1986: Levin, Cooper, Spiegel and Co., CPAs. Accounting, taxation and litigation support.
Professional Specializations:
Litigation Support

Economic damages
Forensic engagements
Business disputes
Tax Controversy

Civil and criminal tax litigation support
Currency and bank violations
Money laundering
Foreign bank accounts
Voluntary disclosures - foreign and domestic
Professional Memberships:
California Society of CPAs


American Institute of CPAs


Select Cases (Litigation Support):
Tax Evasion Trial, US v. Hardy (Reno, NV, 2017): This three-week jury trial involved a Reno, Nevada attorney who was accused of filing false tax returns, underreporting cash receipts, and obstructing the internal revenue laws. Gary Howard was a defense expert witness.


Federal Bankruptcy Trial, Cuzco Development USA, LLC v. Yedang Entertainment USA, Inc. (Hawaii, 2017): Unsubstantiated claim for unpaid debts by various creditors. Gary Howard served as a forensic accountant and defense expert witness.


Tax fraud, US of America v. Albert Hee (2015): This case arose out of the Internal Revenue Service's investigation of defendant Albert Hee and his companies, Waimana Enterprises, Inc., Clearcom, Inc., and Sandwich Isles Communications, Inc. and his alleged use of these companies to pay more than $4 million in personal expenses. Hee was also charged with corrupt interference with the administration of Internal Revenue laws in violation of 26 U.S.C. § 7212(a) and with six counts of filing false tax returns in violation.  Gary Howard served as Mr. Hee's forensic accounting expert and gave expert testimony on the matter.


$5 million Sly Stone royalties dispute (2015): After a 16-day trial in Los Angeles Superior Court, a jury concluded that defendant Even Street Productions underpaid Sly Stone $2.5 million in profits due under his employment agreement. The jury also found record producer Jerry Goldstein liable for $2.45 million in damages and found attorney Glenn Stone liable for $50,000.  Sly Stone's real name is Sylvester Stewart; he is known for the famed "Sly and The Family Stone." Gary Howard's testimony involved determining the amount of unpaid royalties due and owing Mr. Stewart. The work involved reconstructing records from internal and third-party sources for a period of over 20 years.


Acquittal in high-profile Hawaii tax fraud and conspiracy case (2013): The Federal District Court for the District of Hawaii acquitted James Pflueger, a retired automobile dealer, on all the four counts of the indictment alleging tax fraud and conspiracy following a two- and one-half week trial. At the Government's request the Court previously dismissed the additional count against him alleging a willful failure to file a foreign bank account reporting form (FBAR). The criminal indictment centered around IRS allegations that Mr. Pflueger engaged in conspiracies with his accountant and others to defraud the Government relating to his personal taxes as well as those of his son and his former auto dealership, including the use of a foreign bank account and a foreign trust. Mr. Howard was the testifying forensic accountant on behalf of Mr. Pflueger.


Game machine provider - tribe breached contract (2011): In this matter, Sharp Image Gaming Inc. v. Shingle Springs Band of Miwok Indians, the defendant was accused of failure to honor a lease commitment for personal property related to the gaming industry. Gary Howard was asked by plaintiff to assess and calculate damages, working with DLA Piper LLP's Sacramento office in this matter brought before the Superior Court of El Dorado County. The jury found for Sharp Image and awarded $30,442,964 in total damages, which included $20,398,858 for the tribe's breach of the equipment lease agreement and $10,044,106 for the tribe's breach of the promissory note.


Tax audits (continuous): Howard, Kittle and Company CPAs, LLP has been engaged for several tax audits under Kovel arrangements (United States v. Kovel, 296 F.2d 918 [2d Cir. 1961]).


Voluntary disclosures to IRS (2011-present): Howard, Kittle and Company CPAs, LLP has significant expertise in "Voluntary Disclosures" to the IRS as they pertain to foreign asset holdings. We have worked with over 250 clients who are disclosing these holdings to comply with the OVDI requirements and avoid civil penalties and reduce the risk of criminal prosecution.


Egg-shell audits (continuous): Rendered for various clients of law firms (audits with very sensitive issues)


Real estate investment (2014):  This case involved a plaintiff who invested in multiple real estate deeds of trust with claims for fraudulent misrepresentation, broker's constructive fraud, breach of fiduciary duties, breach of contract, negligence, and fraudulent conveyance. Howard, Kittle and Company CPAs, LLP, on behalf of the plaintiff, calculated the damages.  Jury reached a verdict of $1.198 million.  Fox Rothschild LLP, Attorneys at Law, Los Angeles, CA.


Breach of contract on leased property (2011):  Gary Howard was asked by a tenant to assess damages related to a purchase option for a real estate property. The tenant had a 20-year lease and at the time of the option, chose to purchase a building but an argument over the purchase price ensued. Our role was to assess economic damages over the last 3 years of the option not being exercised.


Court appointed referee (2011): In this matter involving a partnership dissolution of a trucking company, Gary Howard was asked by the Superior Court of Orange County to determine asset allocation and damages amongst parties.


Plaintiff witness (1996): Superior Court of Los Angeles "Howard Decision."  Witness for the plaintiff for delay damages on the revitalization of the Venice Canals, City of Los Angeles. Law Office of Castle and Lax, Century City, Los Angeles, CA.


Professional Activities:
Seminars & Speaking Engagements (2014 - 2018):
American Bar Association – Tax Section, National Institutes: Criminal Tax Fraud/Tax Controversy, "Plenary: Ethical Issues When Representing the Accountant in an IRS Service Investigation" (December 2019)


Southern California Contractors Association, "The Impact of Tax Changes to the Contractor and Construction Industry" and "5 Key Steps to Protect the Contractor from Fraud and Embezzlement" (June 2018)


Riverside County Bar Association, "Five Easy Steps to Protect You and Your Clients from Fraud" (February 2018)


Orange County Bar Association, Taxation Section, "The Pros and Cons of Kovel Accountant" discussion covered Kovel Accountant definition, services provided, and when to use a Kovel accountant. Best Practices of effective communication between lawyer and accountant. (October 2017)


Hospitality Financial & Technology Professionals, "Financial Statements and Tax Fraud: What every financial professional should know" (October 2017)


Sacramento County Bar Association, Business Law Section, "Five Easy Steps to Protect You and Your Clients from Fraud," (September 2017)


CACM Executive Leadership Summit, "Under Attack: Safeguard Your Business from Fraud, Cybercrime & Other Threats" (June 2017)


Pasadena Bar Association, "The Pros and Cons of Kovel Accountant" discussion covered Kovel Accountant definition, services provided, and when to use a Kovel accountant. Best Practices of effective communication between lawyer and accountant. (January 2017)


New York University School of Professional Studies "75th Institute on Federal Taxation," "From the Experts: The IRS Representation Tools, Techniques and Defensive Strategies - Civil and Criminal Tax Update" along with Larry A. Campagna, Mark D. Allison, Frank Agostino, Scott D. Michel, Samantha Kittle and moderator Charles P. Rettig (November 2016)


La Jolla & North San Diego Bar Associations, "Accounting and Taxation for Attorneys: The Issues That Will Hound You When the IRS Has Found You" discussion covered Deduction Rules; requirements for filing of Information Returns; Foreign Reporting Requirements for bank accounts, financial accounts and other assets held outside the United States; and the IRS examination process and audit issues for attorneys. (October 2016)


Orange County Bar Association, "Financial Statement Fraud Schemes: What You Must Know to Protect Your Clients" discussion on examining corporate and business financial statement fraud. Reviewed the elements of fraud and the motivation for corporate and business executives to commit fraud. Provided business lawyers tips for daily safeguards for their clients to improve asset protection and protect them from global hazards of cyber threats, asset misappropriation, and employee theft. Financial statements were reviewed for misstatement along with different methods of detection. (September 2016)


Glendale Bar Association, "Accounting and Taxation for Attorneys: The Issues That Will Hound You When the IRS Has Found You; What's Deductible and Not Deductible? Information Returns; Foreign Reporting; Examination Issues for Attorneys" (September 2016)


California Society of Tax Consultants Long Beach Chapter, "Examination Issues: Tips from the Trenches" (July 2016)


The State Bar of California Taxation Law Section "2016 Annual Income Tax Seminar," panel discussion "Tax Controversy: Practice Tips from the Tax Trenches" along with Najah J. Shariff, US Attorney's Office, Central District of California; Carolyn M. Lee, Lavar Taylor and Betty J. Williams (June 2016)


ABA "32nd Annual National Institute on Criminal Tax Fraud and Fifth Annual National Institute on Tax Controversy," panel discussion "IRS Penalty Collections: How to Protect Your Client's Rights" (December 2015)


AICPA's National Tax Conference 2015, panel discussions "Voluntary Disclosure of Offshore Bank Accounts: Complexities Facing Tax Professionals" (November 2015)


UCLA's "31st Annual Tax Controversy Institute," panel discussion "A Walk on the Wild Side – IRS Examinations of Foreign Account Holders Who Did Not Participate in or Opted Out of the IRS OVDP." Co-panelists included Victor Song, former Chief, Criminal Investigation, IRS, Washington, D.C.; Stephen Lepore, IRS SEP Manager; Scott D. Michel, Caplin & Drysdale, Washington, D.C. (October 2015)


National Association of Tax Professionals, "Office and Field Exams: An Expert's Perspective Webinar" (December 2014)


ABA "31st Annual National Institute on Criminal Tax Fraud and Fourth Annual National Institute on Tax Controversy," panel discussion "Resolution Strategies at IRS Exam and Appeals" along with Sanford J. Boxerman, Dennis Perez, W. Robert Pope, Jr. and moderator Sheldon M. Kay (December 2014)


AICPA's National Tax Conference 2014, panel discussion "Tax Post-Filing Representation 101: IRS Audits, Administrative Appeals and Settlement" with tax attorney Chuck Rettig of Hochman Salkin Rettig Toscher & Perez, P.C. (November 2014)


UCLA's "30th Annual Tax Controversy Institute," panel discussion "Defending Taxpayer Penalties" (October 2014)


American Society of Tax Problem Solvers Advanced Seminar, "Advanced Examination" (October 2014)


AICPA "2005 Small Firm Networking Group" annual conference, New Orleans, LA, "Office of Professional Responsibility Case Study" (May 2014)
Teaching/Seminars (2014 - 2018):
Adjunct Professor at California State University of Fullerton, Fall 2014 through Spring 2017, "Course 405: Forensic Accounting."


Adjunct Professor at Chapman University, The George L. Argyros School of Business & Economics, Fall 2015 through present:

"Course 210: Introduction to Financial Accounting"
"Course 207: Personal Finance"
"Course 613: Managerial Accounting"
"Course 110: Accounting for Non-Majors"
"Course 650: Business Tax Strategies"
"Course 561: Forensic and Fraud Accounting



MCLE course offered to California law firms: "Accounting and Taxation for Attorneys: The Issues That Will Hound You When the IRS Has Found You", approved by the State Bar of California.  The six, one-hour segments include:

Choice of Entity
Books and Records
When is Income and Expense Recognized
What's Deductible and Not Deductible
Examinations
Information Returns
Publications/Articles:
"Key Insights from the Trenches: How to Effectively Represent Your Client in IRS Audits," USC Gould School of Law 2012 Tax Institute Specifications and Guidance Manual for Major Tax Planning 2012, LexisNexis Matthew Bender, Gary L Howard, 2012


"The Accountant's Role with the Attorney in the Audit Process," Orange County Lawyer, Orange County Bar Association, Gary L Howard, March 2009