In her role as partner, Samantha manages the accounting staff, overseeing all facets of each tax and accounting engagement, as well as working extensively in litigation support and tax controversy engagements.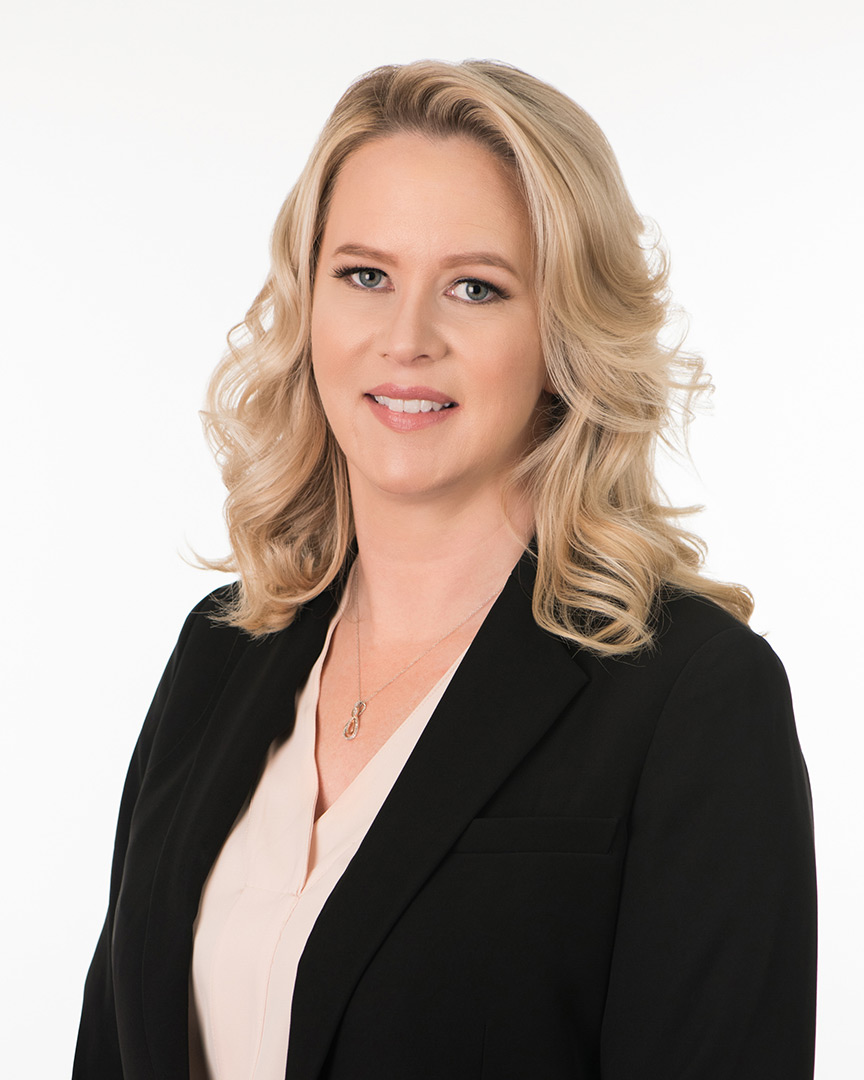 On the tax side, Samantha's work involves all facets of tax return preparation and other required tax filings for partnerships, corporations, limited liability companies, and high net worth individuals. She works directly with clients to identify their tax planning objectives and to communicate complex tax issues.
On the accounting side, Samantha manages preparation of compiled and reviewed financial statements; develops an understanding of the client's business operations; manages the progress of work in the field; coordinates with the client's management group; deals with the client's attorney, taxing authority agents or other third parties; and helps clients to resolve internal accounting system issues.
Samantha's involvement in the firm's litigation support and tax controversy engagements has expanded greatly through the years and she is now sought by attorneys to analyze, verify, and quantify the economic damages in all types of matters. She has experience in a variety of cases, including federal tax evasion and conspiracy; partnership disputes; embezzlement; breach of contract; civil and criminal tax proceedings; and bank secrecy, structuring, and form 8300 violations. She represents clients during both civil audits and criminal investigations under Kovel agreements with attorneys.
Education:
B.A. — DeVry University, Long Beach.  Major: Accounting, 2002


M.S. — Golden Gate University, San Francisco. Taxation, 2019
Professional Experience:
2001-Present: Howard, Kittle and Company CPAs, LLP. Specializing in accounting, taxation and litigation support.


Professional Specializations:
Tax Compliance and Planning:

Tax return preparation
Foreign activity reporting
High net worth and complex tax reporting
Multi-state tax
Business and individual tax planning



Accounting:

Audit, reviewed and compiled financial statements
Financial reporting
Internal accounting systems



Litigation support

Economic damages
Fraud
Partnership disputes
Forensic accounting



Tax controversy

Federal tax evasion
Civil and criminal tax
Currency and bank violations
Money laundering
Foreign bank accounts
Voluntary disclosures - Foreign and domestic
State (FTB, BOE, EDD) audit/representation
Professional Memberships:
California Society of CPAs


American Institute of CPAs


Select Cases (Litigation Support):
Assisted and worked with Howard, Kittle and Company CPAs LLP on the following cases:
Tax Evasion Trial, US v. Hardy (Reno, NV, 2017): This three-week jury trial involved a Reno, Nevada attorney who was accused of filing false tax returns, underreporting cash receipts, and obstructing the internal revenue laws. Gary Howard was a defense expert witness.


Federal Bankruptcy Trial, Cuzco Development USA, LLC v. Yedang Entertainment USA, Inc. (Hawaii, 2017): Unsubstantiated claim for unpaid debts by various creditors. Gary Howard served as a forensic accountant and defense expert witness.


Tax fraud, United States of America v. Albert Hee (2015): This case arose out of the Internal Revenue Service's investigation of defendant Albert Hee and his companies, Waimana Enterprises, Inc., Clearcom, Inc., and Sandwich Isles Communications, Inc. and his alleged use of these companies to pay more than $4 million in personal expenses. Hee was also charged with corrupt interference with the administration of Internal Revenue laws in violation of 26 U.S.C. § 7212(a) and with six counts of filing false tax returns in violation.  Gary Howard served as Mr. Hee's forensic accounting expert and gave expert testimony on the matter.


$5 million Sly Stone royalties dispute (2015): After a 16-day trial in Los Angeles Superior Court, a jury concluded that defendant Even Street Productions underpaid Sly Stone $2.5 million in profits due under his employment agreement. The jury also found record producer Jerry Goldstein liable for $2.45 million in damages and found attorney Glenn Stone liable for $50,000.  Sly Stone's real name is Sylvester Stewart; he is known for the famed "Sly and The Family Stone." Gary Howard's testimony involved determining the amount of unpaid royalties due and owing Mr. Stewart. The work involved reconstructing records from internal and third-party sources for a period of over 20 years.


Acquittal in high-profile Hawaii tax fraud and conspiracy case (2013): The Federal District Court for the District of Hawaii acquitted James Pflueger, a retired automobile dealer, on all the four counts of the indictment alleging tax fraud and conspiracy following a two- and one-half week trial. At the Government's request the Court previously dismissed the additional count against him alleging a willful failure to file a foreign bank account reporting form (FBAR). The criminal indictment centered around IRS allegations that Mr. Pflueger engaged in conspiracies with his accountant and others to defraud the Government relating to his personal taxes as well as those of his son and his former auto dealership, including the use of a foreign bank account and a foreign trust. Mr. Howard was the testifying forensic accountant on behalf of Mr. Pflueger.


Professional Activities:
Seminars & Speaking Engagements:
New York University School of Professional Studies "77th Institute on Federal Taxation," " "Tips from the Tax Trenches, From the Experts: Tax Controversy and Tax Litigation Update" along with Sandra R. Brown, Mark D. Allison, and Martin A. Schainbaum (November 2018)


New York University School of Professional Studies "76th Institute on Federal Taxation," "Tips from the Tax Trenches, Everything is Fine…. Until it Isn't" along with Wendy Abkin, Martin A. Schainbaum and Dennis L. Perez (November 2017)


USC Gould School of Law "2016 Tax Institute," "Tips from the Tax Trenches! IRS Audit Issues & Hot Topics" along with Ted B. Meyer, former IRS Territory Manager, Dennis L. Perez and Martin A. Schainbaum (January 2016)


Los Angeles County Bar Association "47th Annual Family Law Symposium," "Marital Dissolutions - Is the IRS watching your clients?  Tips from the trenches" Samantha spoke with partner Gary Howard on a panel along with Charles Retting (newly appointed IRS Commissioner) of Hochman Salkin Rettig Toscher & Perez, PC, and Ted B. Meyer, former IRS Territory Manager (May 2015)
Other Selected Experience:
Tax audits: engaged for several tax audits under Kovel arrangements (United States v. Kovel, 296 F.2d 918 [2d Cir. 1961]).


Voluntary Disclosures to IRS (2011-current): our firm has developed significant expertise in "Voluntary Disclosures" to the IRS as they pertain to foreign asset holdings. We have worked with over 125 clients who are disclosing these holdings so as to comply with the OVDI requirements and avoid civil penalties and reduce the risk of criminal prosecution.


Egg-shell audits for various clients of law firms (audits with very sensitive issues). Example experience includes under reporting, false deductions, money laundering, structured deposits.


Embezzlement-construction company (2012): Shareholder alleged that two of his management personnel embezzled from the company, while he was out of the country for an extended period.  Assisted partner Gary L Howard who, on behalf of the plaintiff, calculated the amount of the unauthorized payments.


Court appointed referee (2011): In this matter involving a partnership dissolution of a trucking company, Samantha assisted partner Gary Howard to determine asset allocation and damages amongst parties.